Roman Centurion from Caesar's Tenth Legion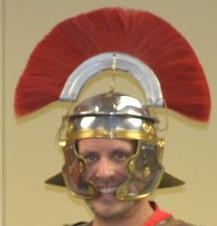 .
Gaius Crastinus, the first-spear centurion of Caesar's famed Tenth Legion. Invite this battle-hardened soldier to your group, and you will learn what it takes to become a part of an elite Roman fighting force. You will see up-close the business end of the deadly Roman short sword and can even try your hand with practice weapons.
Click on the Crastinus page to find out more.
A Good Man, Skilled in Speaking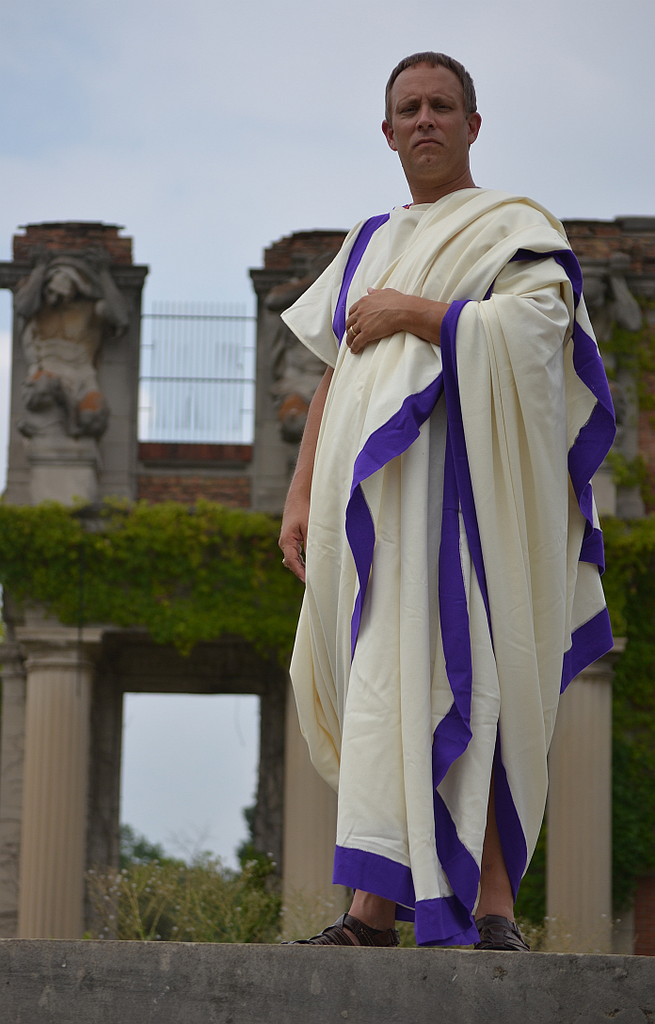 This was the definition of an orator in ancient Rome, and no one filled it better than the master of public speaking, Cicero. When Cicero stands before your group in his senatorial toga, he will take you to the golden age of rhetoric and behind the scenes of Roman politics, literary publication, and much more.
Click on the Cicero page to find out more.
The Guard at the Tomb
Picture of me as Tuditanus.
It is midnight just outside Jerusalem in the 1st century A.D. Two Roman soldiers are guarding the tomb of a man they have just crucified when something extraordinary happens. Legionary Publius Sempronius Tuditanus of the Iron Sixth Legion tells the story, including the events involving his centurion and this wandering Jewish rabbi.
Click on the Tuditanus page to find out more.
I Sing of Arms and a Man
Note: This persona will be available in 2012.
Think of your favorite blockbuster film. This is how people saw the epic poem the Aeneid, written by Vergil, and have continued to see it for two-thousand years. This quiet poet will hold you entranced as he weaves the story of how a farmer's son from northern Italy grew to become the court poet of the emperor Augustus and a best-selling author for two millennia.
Click on the Vergil page to find out more.